made here.
feel good.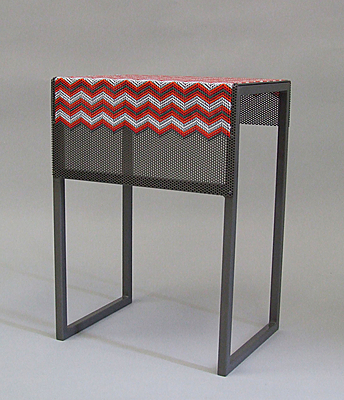 X Stitch - Debra Folz

$1,900
22"h x 16"w x 12"d
Steel, Embroidery Thread

Pairing traditional handcrafts with industrial materials, this side table explores the idea of two materials sharing the same space and the softening of an industrial canvas. Over 40 hours are dedicated to embroidering its' surface.

Contact
718 218 8666
[email protected]
copyright © 2017 Voos Furniture - all rights reserved.
April 12, 2017
In order to view this site better, you need Flash Player 9+ support!