made here.
feel good.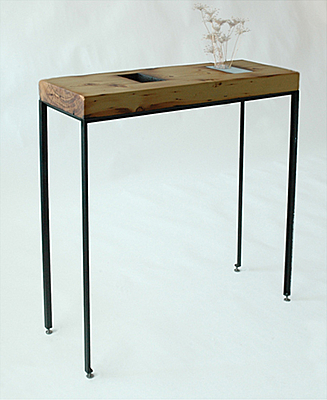 Joist Console - Nine Stories Furniture

$1,350
36.5"h x 40.25"w x 13"d
Reclaimed southern yellow pine

Because the wood used in these "Joist Consoles" actually once was a section of floor joist, each console is unique in character bearing markings of its previous life.

Contact
718 218 8666
[email protected]
copyright © 2017 Voos Furniture - all rights reserved.
April 12, 2017
In order to view this site better, you need Flash Player 9+ support!