made here.
feel good.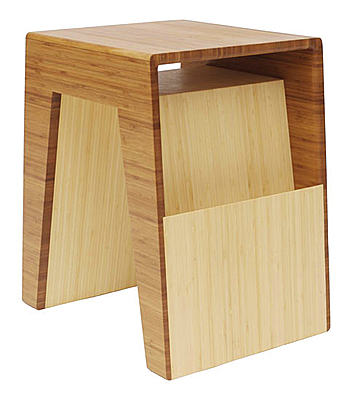 Hollow End Table -

$475
20"h x 14"w x 14"d
Amber Bamboo, Natural Bamboo

Our Hollow line of furniture reveals the potential interiors in each piece. Clean lines and contrasting tones of dark and light Bamboo are used to show volume and accentuate negative space. The small end table is comprised of a number of additional folds that create pockets for storage. With a side magazine/book cubby and a thru-surface this piece will provide you with hidden storage as well as a foot rest. The smooth surface is treated with an Organic Herbal Oil and a durable Non-Toxic Water Based Finish. Currently in the showroom.

Contact
718 218 8666
[email protected]
copyright © 2017 Voos Furniture - all rights reserved.
April 12, 2017
In order to view this site better, you need Flash Player 9+ support!