made here.
feel good.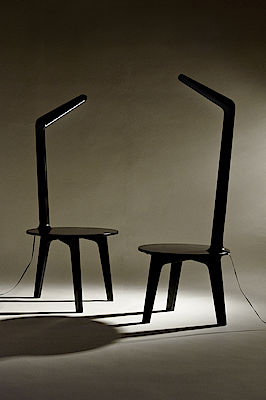 Enlightened Table - Deger Cengiz

$900
48"h x 20"w x 20"d x
Lacquered MDF, LED bulb, power cord

Enlightened Side Tables have similar lines as the Albini's Cicognino Tables, but they carry an additional function by having LED lights embedded to their necks to enlighten the table surface. Finishes and dimensions can be customized and can be shipped flat-packed.

Contact
718 218 8666
[email protected]
copyright © 2017 Voos Furniture - all rights reserved.
April 12, 2017
In order to view this site better, you need Flash Player 9+ support!