made here.
feel good.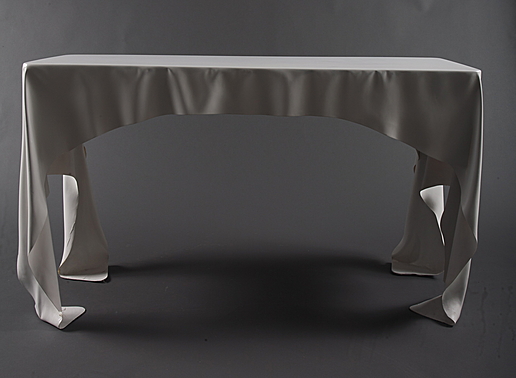 Cloth Table - Deger Cengiz

$3,500
28"h x 48"w x 16"d
Synthetic fiber cloth, epoxy matrix, Kevlar reinforcement

When a tablecloth is used over a table, the table is used as a support for the tablecloth. To eliminate the need for a supporting table, the tablecloth is stiffened, therby the tablecloth becomes the table. The fiber cloth is sprayed with epoxy and reinforced with Kevlar to create a strong, sturdy table. Each table is uniquely hand-draped.

Contact
718 218 8666
[email protected]
copyright © 2017 Voos Furniture - all rights reserved.
March 30, 2017
In order to view this site better, you need Flash Player 9+ support!