made here.
feel good.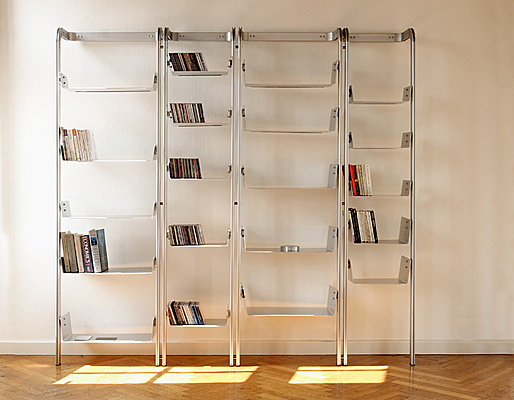 Raff shelf - Deger Cengiz

$6,500
84"h x 96"w x 14"d
Natural anodized aluminum

The RAFF Shelving is a simple, rational and versatile system. For use at home, in the office or retail display. All of the shelves can be positioned and re-positioned, at any desired height, without the use of any tools. The structural frames attach to the wall and rest on the floor, transferring the weight down to the floor, using the wall connection only for stability. The RAFF Shelves are easier to install than most wall-mounted systems and are perfect in situations where the integrity of the wall is in question, as the wall connection is less critical.

Contact
718 218 8666
[email protected]
copyright © 2017 Voos Furniture - all rights reserved.
April 12, 2017
In order to view this site better, you need Flash Player 9+ support!