made here.
feel good.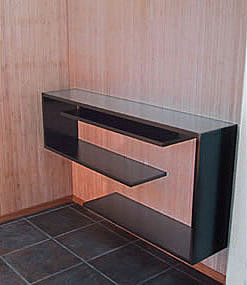 Om wall console - Object Interiors

$2,175
36"h x 60"w x 13"d


Envision two extra long arms wrapped around each other. Cantilevered shelf for bric-a-brac. Multiple applications as a shoe rack, bookcase, flat case television stand. Must be wall mounted-fully customizable.

Contact
718 218 8666
[email protected]
copyright © 2016 Voos Furniture - all rights reserved.
June 26, 2016
In order to view this site better, you need Flash Player 9+ support!