made here.
feel good.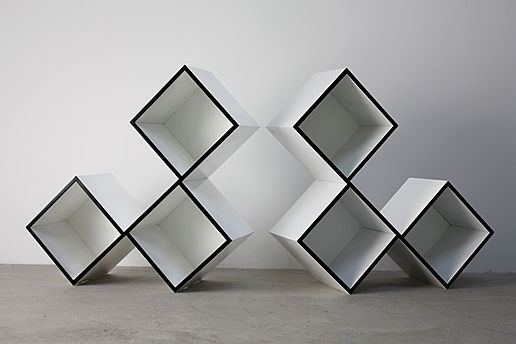 CHECKER - William Lee

$1,050/each
42"h x 27.25"w x 14"d
Wood

CHECKER is derived from the efforts of space saving and use in compact quarters. It's a modular shelving unit with built-in flexibility that allows for various configurations. A checker pattern is formed through interconnecting multiple units together. When upright, the Checker shelf is topped with a cantilevered cube that creates a visual balancing act. When coupled with 2 or more, the units can save space, collapsing/expanding into each other. It is multifunctional including a shelf, book storage, or coffee table.

Contact
718 218 8666
[email protected]
copyright © 2017 Voos Furniture - all rights reserved.
April 12, 2017
In order to view this site better, you need Flash Player 9+ support!