made here.
feel good.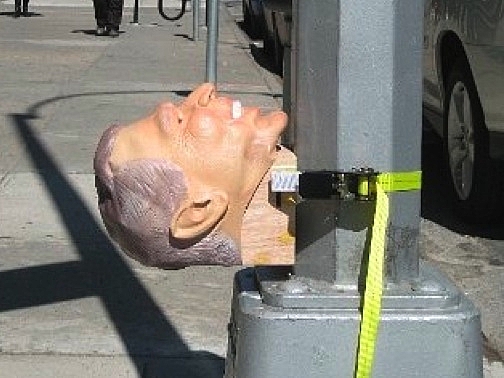 President Seat - Deger Cengiz

$500
8"h x 8"w x 12"d x
Bush mask, Scotch Brite, crane belt

The President Seat is a new form of seating; it can be attached to electric poles, fire hydrants, or simply hung on a flat wall with the help of two strong screws. The top part is cushioned with high quality upholstery foam for comfort. Currently in the showroom.

Contact
718 218 8666
[email protected]
copyright © 2017 Voos Furniture - all rights reserved.
April 12, 2017
In order to view this site better, you need Flash Player 9+ support!