made here.
feel good.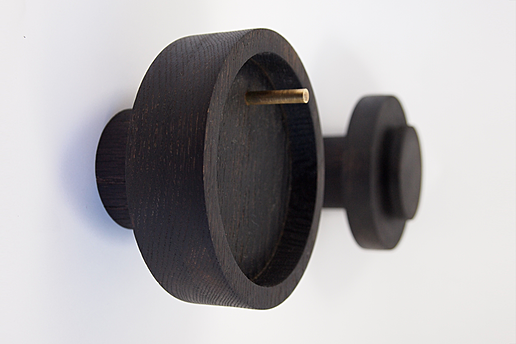 >


Spindle Hooks - Dino Sanchez

$65/each
5"h x 5"w x 3"d
Solid Oak & Brass

The Spindles are oversized coat hooks featuring details that allow for hanging keys, umbrellas and other personal accessories. The hooks are turned out of solid oak and are available in natural or blackened finishes with brass fittings. All pieces made in the USA. There are two hooks sold separately. Spindle Hook and Spindle Hook. Currently in the showroom.

Contact
718 218 8666
[email protected]
copyright © 2018 Voos Furniture - all rights reserved.
January 3, 2018
In order to view this site better, you need Flash Player 9+ support!