made here.
feel good.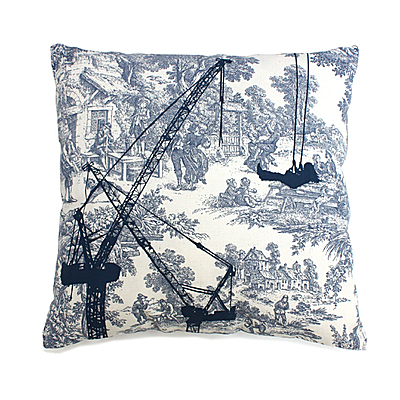 Modern Toile pillow - Marianne van Ooij

$60
16"h x 16"w x 2"d
Screenprinted cotton

Toile de Jouy fabric originated in France in the 17th century. Originally the fabric was made by using woodblocks to handprint the generally outdoors scenery. This Modern Toile pillow was inspired by that craftsmanship, only to be updated with modern day scenes and computer-generated images. Blue screenprint on cotton Toile de Jouy.

Contact
718 218 8666
[email protected]
copyright © 2017 Voos Furniture - all rights reserved.
April 12, 2017
In order to view this site better, you need Flash Player 9+ support!