made here.
feel good.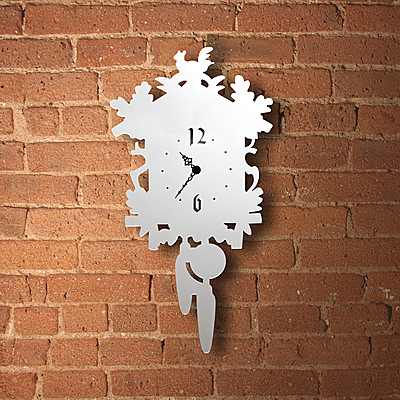 Cuckoo Clock - Sonic Design

$95
18"h x 10"w x 1.5"d
Mirrored Acrylic

Migrating from his homeland to New York over 15 years ago, Klaus Rosburg has been an award-winning pioneer in Brooklyn's vibrant design scene. His German genes came through when he designed his contemporary version of the original German Cuckoo's clock. The clock is made of mirrored acrylic and comes with a quartz movement (one AA battery included). Made in Brooklyn. Currently in the showroom.

Contact
718 218 8666
[email protected]
copyright © 2017 Voos Furniture - all rights reserved.
April 12, 2017
In order to view this site better, you need Flash Player 9+ support!