made here.
feel good.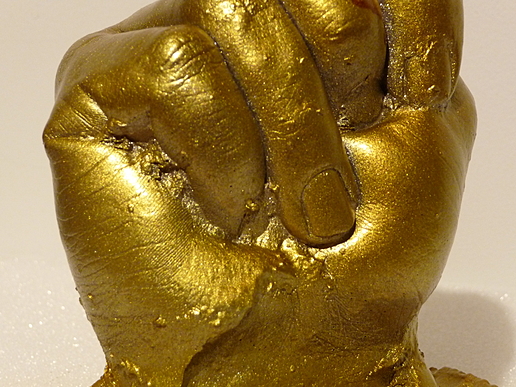 "ALSANA" Trophy - Deger Cengiz

price upon request
12"h x 6"w x 6"d x
fake gold

"Alsana Trophy" is designed as an independent award, to be given to select shameless politicians and celebrities. The form most commonly represents a gesture, which has various meanings in different cultures. In some regions, including Greece, Turkey and Russia, it is considered an obscene gesture. While in others, such as Portugal and Brazil, it is a good luck charm to ward off evil. The form also represents the letter "T" from the American Manual Alphabet.

Contact
718 218 8666
[email protected]
copyright © 2017 Voos Furniture - all rights reserved.
April 12, 2017
In order to view this site better, you need Flash Player 9+ support!