made here.
feel good.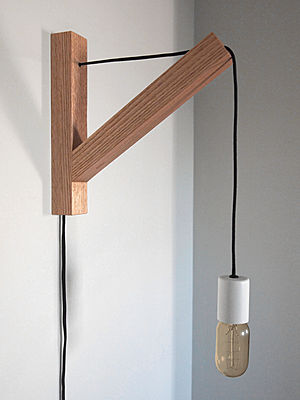 Bracket Lamps - Dino Sanchez

$290
11"h x 10.75"w x 1.5"d
Natural oak or blackened oak, ceramic fitting, painted steel fixture, fabric cord

The Bracket lamp defines it's shape by the expression of its cord, rather than treat it as an after thought. The cord passes through a solid oak bracket available in either natural or blackened oak. The simplicity and direct nature of the Bracket Lamps make them suitable for any environment. Fixtures are painted steel and available in blue, white or black. Currently in the showroom.

Contact
718 218 8666
[email protected]
copyright © 2017 Voos Furniture - all rights reserved.
April 12, 2017
In order to view this site better, you need Flash Player 9+ support!