made here.
feel good.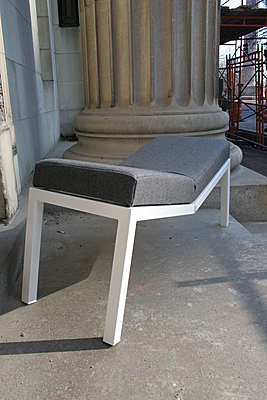 Fail - James Lear

$1450
15"h x 42"w x 15"d x
steel, felt upholstery

This is part of the Flaw and Function project. The objective is to look into the relationship between damage and function as well the potential to manufacture unique goods. The bend was created through heat and brute strength. Currently in the showroom.

Contact
718 218 8666
[email protected]
copyright © 2017 Voos Furniture - all rights reserved.
April 12, 2017
In order to view this site better, you need Flash Player 9+ support!