made here.
feel good.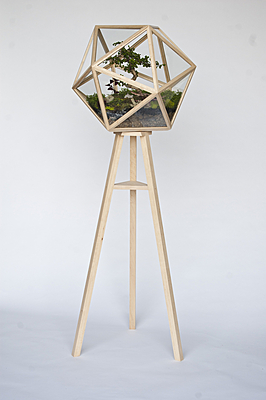 Terra - Fort Standard

$6,550
24"h x 20"w x 20"d
Glass, Maple

The glass icosahedron is framed in Hard Maple and spins on top of a matching tripod base allowing the viewer to experience the plants from 360 degrees. The terrarium features a twenty year old Japanese Fukien Tea Bonsai Tree as well as other supporting woodland plants and mosses.

Contact
718 218 8666
[email protected]
copyright © 2017 Voos Furniture - all rights reserved.
April 12, 2017
In order to view this site better, you need Flash Player 9+ support!