made here.
feel good.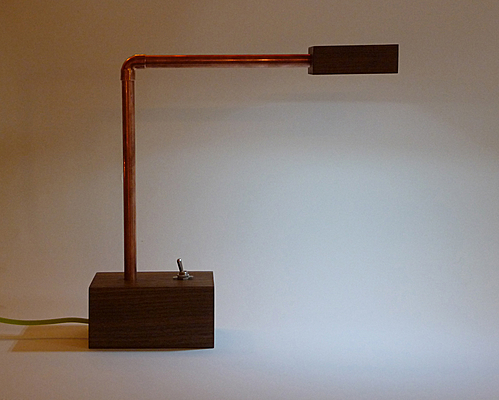 Wooden LED light - Deger Cengiz

$250
14"h x 4"w x 14"d
Hardwood, copper pipes, LED light

Wooden LED light is a desk top light fixture. While it is made out of old fashioned materials, it is equipped with LED (Light-emitting diode). LEDs present many advantages over incandescent light sources including lower energy consumption, longer lifetime, improved robustness, smaller size, faster switching, and greater durability and reliability. Currently in the showroom.

Contact
718 218 8666
[email protected]
copyright © 2017 Voos Furniture - all rights reserved.
April 12, 2017
In order to view this site better, you need Flash Player 9+ support!