made here.
feel good.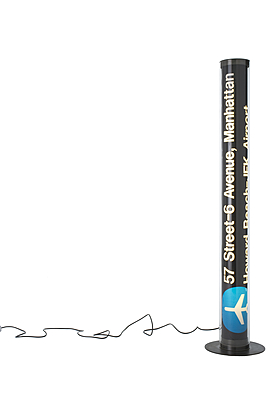 The Tube Lamp -

$1,700
57"h x 6"w x 12"d
Acrylic, Steel and Lamp

The Tube Lamps are limited edition art sculptures with authentic MTA Subway Roll signs that were used in the train cars in the 80's. These are very Limited and only 25 will be made.

Contact
718 218 8666
[email protected]
copyright © 2017 Voos Furniture - all rights reserved.
April 12, 2017
In order to view this site better, you need Flash Player 9+ support!