made here.
feel good.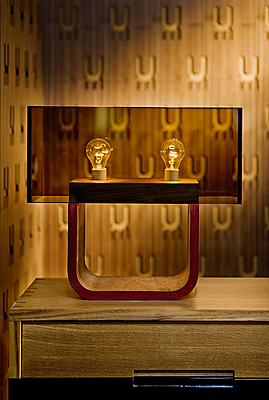 Duo lIght - Um Project

$1,450
17"h x 20"w x 9"d
Table lamp, bent wood based (walnut or white oak) with enamel edge (maroon or white), bronze glass top .

Duo is a modern and elegant lamp that casts an intimate and warm glow and fits in many interiors, contemporary or classic.

Contact
718 218 8666
[email protected]
copyright © 2017 Voos Furniture - all rights reserved.
April 12, 2017
In order to view this site better, you need Flash Player 9+ support!